Presentation Thermal engineering
NeoTIM est une société innovante créée en octobre 2005, spécialiste de la métrologie et de l'instrumentation spécifique en thermique et en énergétique.
NeoTIM est un bureau d'ingénierie et d'étude technique mais aussi un prestataire de services en mesure thermique et énergétique. Nous vous proposons des solutions qui s'appuient notamment sur le concept de capteurs intelligents.

Start-up issue de l'École des Mines d'Albi-Carmaux dont le cœur d'activité est l'étude des transferts thermiques dans les procédés, les matériaux et les bâtiments, cette entreprise est résolument tournée vers le monde de la recherche et du développement . Elle collabore scientifiquement avec des laboratoires de recherches publics et privés. Ses domaines de compétence sont les capteurs, l'électronique et les transferts thermiques.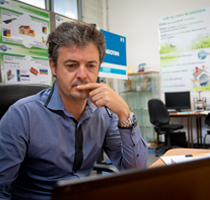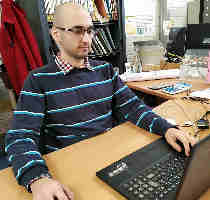 05 63 38 05 39
05 63 48 14 42
Our innovation is based on the "smart sensor" concept which is to say the understanding of the thermal property and the intrinsic parametre or not of a material or of a wall value from the analysis of measurable values (temperature, flux, hygrometry, flow).
Our instrumentation is based on inserting or placing precisely and carefully in the best possible way the measuring probes in a process or an inert material. Linked to this instrumentation, high-powered and solid calculation add to the measuring systems the innovative character which are necessary for a clear analysis of the studied phenomena. A smart sensor is made of :
an already existing or specificly designed sensor;
a data acquisition system;
a mathematical data processing with the ability to integrate this calculation in a user interface.
NeoTIM controls the whole of this operation change in order to offer a customized solution to your needs (prototypes, specific captor, measuring and processing abilities, benchmarking and finished industrialized product...).